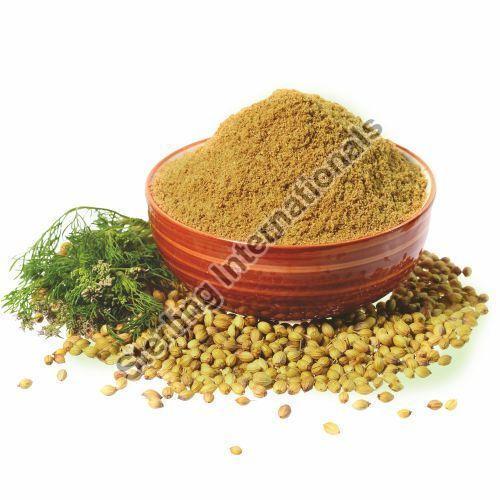 Coriander seeds as like any other condiments are usually used in powdered form in Indian kitchens. The aromatic and fibrous nature of the seeds has tremendous health benefits too. Popularly called Dhania in Hindi, the botanical name of coriander is Coriandrum Sativum. Its origin and first country where it is rooted are quite difficult to find out. The leaves and stems of coriander are equally useful and used often in Indian cuisines. Let us walk through the facts of coriander that sets its place intact in the market.
Favoured Ingredient in food recipes:
Coriander is mostly used in powdered form while cooking. Many times, it is mixed with several other spices and ground to prepare masala, an authentic and mandatory ingredient in Indian cuisines. Indian curries are primarily dependent on a list of spices. Coriander is used in a wide range of main course foods, pickles, snacks, and curries, etc. More or less, coriander always secures its place in the kitchen in any suitable form for its subtle aroma and fresh flavour.
Health benefits:
There are many health benefits of using coriander seeds-soaked water. If a glass of water is kept overnight with a tablespoon of coriander, when taken in the morning, it yield the following benefits:
• Reduces hyperthyroidism: A proven fact that many are quite unaware of.
• Lowers blood sugar: It contains oils that promote enzyme activity to reduce sugar levels.
• Immune booster: The antioxidants present proves as an immunity booster.
• Cardiac health: Coriander seeds lower bad cholesterol levels and maintain healthy cardiac health.
• A friend for the brain: It improves brain health by providing low nerve damage and anxiety.
Contribution to national GDP:
Coriander seeds are produced in almost all the Indian states, but the greater production of coriander seeds is seen in the states of Rajasthan, Assam, and Gujarat. They contribute to the national GDP by interstate supply and export in the international markets. There are many Coriander seeds exporters in India. Due to this immense production and supply of coriander seeds, India export a large amount of coriander seeds every year. As per internet data, India exported appr ox. 44 US million dollars in the last fiscal of 2020-21.
Cultivation: For the cultivation of Coriander seeds, a favourable climate, soil quality, moisture, temperature are required. This helps in the healthy growth of the coriander plant and good yield during harvesting.
Soil: Rain-fed and clay soil is required for cultivating coriander, the soil PH should remain between 6 to 8. In well-drained, loamy soils too, the plant grows well.
Climate: A frost-free, cool climate is preferred for the growth and development of coriander plants. Temperature ranges of 20 to 25 degrees are good for its sustenance.
Timing: This crop is mainly cultivated in June and July and is ready for harvesting around 30 to 45 days from the date of sowing seeds.
It is home-grown as well bought from the market in many homes. But, its unique characteristic makes it a top-favourite for many Indian homes. The coriander seeds are a strong thread of connection from kitchens, wellness, and the economy.